I am living free!
I was stuck … emotionally. I hit a place in life where I found it so difficult just to moving ahead. The simplest tasks and responsibilities felt absolutely overwhelming….
Our marriage is stronger!
Life was pulling us in two different directions. The marriage we hoped to have the day we married was a distant hope. By the time we both recognized just…
We are finding rest!
Trauma is something that many people face from all sorts of sources and experiences. For our family, it came while serving on the mission field and in the form…
we value YOU
Every person matters to God and to us.
we value HONOR
An atmosphere of affirmation.
we value COMMUNITY
The finest care and communication for the common good.
we value TEAMWORK
Not only working well, but working well together.
we value GENEROSITY
An abundance mindset focused on blessing others.
we value INNOVATION
A spirit of research, creativity and entrepreneurship.
EMERGE is a growing, Christ-centered counseling center, providing confidential, compassionate, Biblically-based, and Spirit-empowered outpatient mental health care. Our clinical team includes licensed psychologists, counselors, social workers, and interns.
EMERGE has a unique approach to counseling in that it combines excellent clinical counseling theories and practices with spiritual and theological integration. Counseling at EMERGE views each individual as a unique child of God with redemptive potential. The focus of counseling is to help individuals heal and find freedom in order to more fully walk in who God has created them to be. The goal is not simply behavior change, rather the goal is inner transformation so that each individual can engage in relationships with self, others, and God in healthier, more fulfilling and meaningful ways.
Educational opportunities at EMERGE include training for individuals desiring to strengthen their counseling skills through the Center for Pastoral Counseling or professional training events. EMERGE also provides preventative mental health care through community workshops, Healthy Pastors Seminars, Marriage Tune-Ups, topic-driven seminars and/or Marriage Retreats by clinicians and team members at EMERGE or the location of your choosing.
For over 45 years, Emerge has become a go-to place for people facing all types of mental, emotional, relational and spiritual challenges and distress. Our clinical team serves adults, adolescents and children every week. Some whole families utilize the services we provide.
Locally and regionally, Emerge is trusted and respected by people from all walks of life. 25,000 + hours of counseling occur each year at our Counseling Center and at various church sites. People of all ages and walks of life find the help and support they need at Emerge.
Nationally and globally, Emerge partners with denominations, churches and para-church organizations to serve the lives, marriages and staffs of pastors and other spiritual leaders. We also host a national counseling hotline for 35,000+ pastors around the world.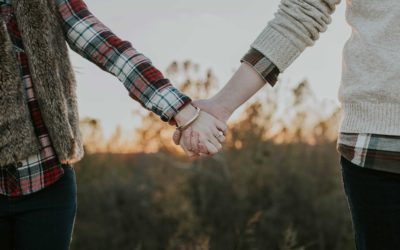 Every pastor providing marital counseling will benefit from some basic
marriage counseling skills.
Rev. Doug Clay
The counseling services Emerge provides our ministers and churches is simply outstanding. I regularly hear such great reports from people from lives helped by these gifted counselors. It is a joy to have Emerge as our primary partner for ministerial health and support.
Anne Beiler
Emerge Ministries not only saved my life, they also gave me a better understanding of sound Biblical theology. I went to Emerge Broken in body, soul and spirit and came out on the other side with a healthy view of who God is and who I am. I cannot imagine life without the experience of Emerge. I recommend anyone to Emerge Ministries because the staff not only cares but they are able to help you apply practical how to's for your Biblical aught to's.