Joshua Cole
Certified Life Coach
Certified Life Coach
B.A. in Music Technology (Malone University)
Background
Joshua Cole pastors Tabernacle of Praise in Crestline, OH. He and his wife, Audrey, are raising four beautiful children.
Teaching piano, music, and audio recording techniques since 2005, Joshua is an avid proponent of musical education and the fine arts. He earned his B.A. in Music Technology from Malone University in 2007. He has more than 25 years of music performance experience gigging with contemporary Christian, rock, country, and jazz musicians.
Joshua's empowering leadership style has been key to preserving the legacy of Tabernacle of Praise through the departure of the church's founder and senior leader of 30 years. The vibrancy, authenticity, and power of TOP has been sustained by his clear communication and servant leadership.
Joshua graduated from Emerge Ministries' Certified Leadership Coach Program in February 2022 as a Certified Life Coach. He looks forward to more lessons learned and lives impacted as he influences people to grow emotionally, spiritually, and leadership.
Connect with Joshua on Facebook, his website www.joshcolecoaching.com, or send him an email at joshua@joshcolecoaching.com.
As a lead pastor and former freelance musician, I know the struggle of leadership and personal growth. I experienced the power of coaching years ago as a young pastor leading a church in flux. My coach helped me to think through my challenges and inspired me to achieve my goals. Life coaching has been invaluable to me in my journey. I'd love to help you with yours.
Ideal Coaching Client  |  Honest. Wants Clarity. Wants to make a difference. Navigating hurt and/or change.
Meyers-Briggs Personality  |  ENFP
Robin E. Crow
Certified Life Coach
Certified Life Coach
B.A. Biblical Studies
Background
My life has been dedicated to helping people for years. As a full-time minister, I am in constant communication and interaction with the struggles that people encounter on a daily basis. Now that my children are grown, I am interested in diving further into professional Life & Leadership Coaching.
Ideal Coaching Client  |  Anyone who has family situations, new moms, those dealing with elderly parents, anyone in full-time ministry, or those dealing with anxiety/depression.
DISC Personality  |  S, I, D
Enneagram  |  6
Bill Ellis
Professional Certified Coach
Mentor Coach
Professional Certified Coach
Everything DiSC Authorized Partner
Doctor of Ministry (Assemblies of God Theological Seminary)
Background
As an executive coach and organizational consultant, Bill partners with clients seeking to make intentional and purposeful changes in their lives so they can achieve desired outcomes and results. He believes that his clients are creative, resourceful, and capable of clarifying goals, creating action plans, and making steady progress towards accomplishing what's most important to them. He is passionate about providing clients with the means, knowledge, and opportunity to discover practical avenues to learn, grow and change. His primary goal is to ensure that clients set themselves up for success and can repeat that success time and time again.
Emilee Hill
IGC Life Coach
| | |
| --- | --- |
| | Master of Arts in Human Services (Southeastern University) |
Background
Emilee was born and raised in sunny southern California and moved to central Florida after graduating with her undergraduate degree. Emilee has worked in a variety of fields, from guest relations, fitness, to animal welfare. After working in higher education Emilee found her calling for coaching and mentoring. Emilee is a true encourager and advocate for others. She loves being a part of others exploring the calling on their life. Emilee is passionate about coming alongside her clients as they find clarity in becoming their best self, and building a mindset that promotes positivity and gratitude. When partnering with Emilee, you will co-develop a personal action plan that is geared towards breaking through obstacles, building confidence and recognizing your worth. Emilee works with clients one-on one and always offers group programs.
Tona Kautz
Associate Certified Coach
Bachelor's Degree, Church Leadership
Master's Degree, Organizational Leadership
Master's Degree, Clinical Psychology – current
Ordained Minister (Assemblies of God)
Background
For 25 years I have worked in a variety of leadership roles with all ages, from children to adults. I often found myself asking questions to help people discover how they truly desired to grow. I love to encourage and motivate people to reach their goals and realize their potential. When I discovered coaching, I realized that it was a way to take my communication strengths and use them to help others as they navigate transition, go through difficult times, seek ways to improve themselves or set goals and next steps. As a certified coach, I have worked with college students as they navigate their transition into independence and adulthood. I have coached team leaders through staff changes and through strategies to align their teams towards a common vision. I have also coached a variety of adults as they make life decisions, work through relationship challenges, and find work/life balance.
Ideal Coaching Client  |  Ready to move towards their future. It takes courage to make decisions and to ask for help. Working with a coach can be a big leap into the unknown. I hope my clients will give themselves a chance to experience the support and positive growth that they can gain from coaching. I would be honored to work together as they take the next step!
DISC Personality  |  Steadiness & Influence
Languages  |  English & Spanish
Angela Marks
Certified Life Coach
ECN Ambassador
| | |
| --- | --- |
| | Bachelor's Degree, Biblical Studies (Bethesda College) – current |
Background
I received my Life Coaching Certification in December of 2020. My coaching career includes coaching people on everything from time management to working through a major career change. I also daily use coaching skills in my job as a children's pastor.
Ideal Coaching Client  |  Anyone — I love coaching! I do, however, especially have a heart for young people in underserved populations.
DISC Personality  |  Steadiness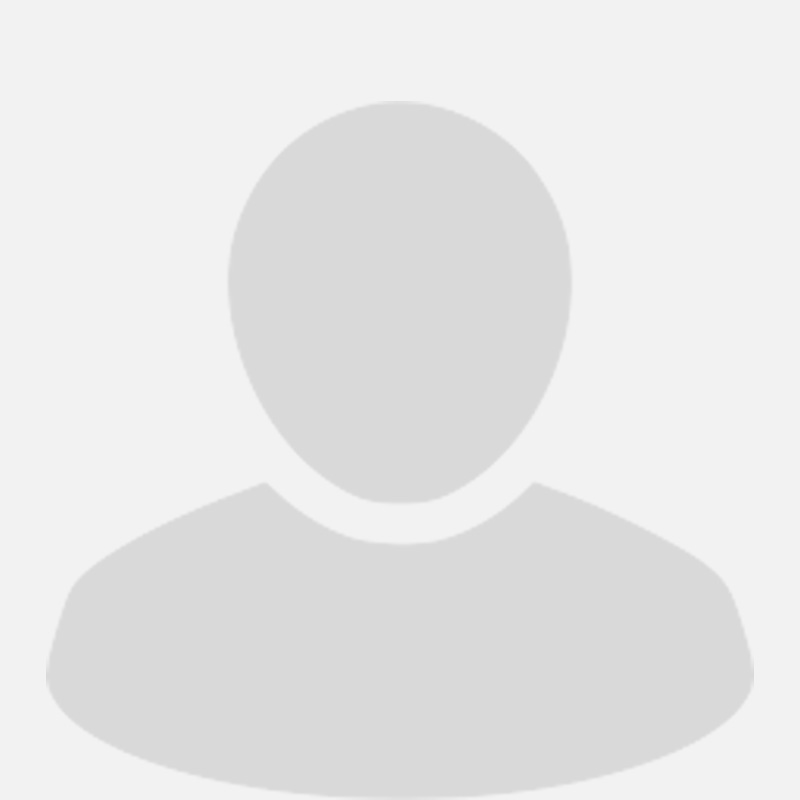 Jenay Moore
Certified Life Coach
Certified Life Coach
CBEST Certified
Bachelor of Arts, Managerial & Organizational Communications
Background
My career path includes working for a leader in the hospitality industry, a national magazine publication, and an international bridal designer. Throughout this journey I have developed a passion for leadership and helping others reach their full potential. My desire is to draw on my education, experience and intuition in developing others through Life Coaching.
Much like the Lilies of the Valley, you are capable of flourishing even when surrounded by the thorns of life. You have the ability to step forward in confidence and toil not.
Ideal Coaching Client  | Youth, Young Adults, & Women – my heart is to work with young adults and women who want to grow in confidence to navigate life's transitions and uncertainties.
DISC Personality  |  Compliance
Enneagram  |  1w2
Sarah Rose
Certified Life Coach
Master's Degree, Marriage & Family Studies (Lee University)
Ordained Minister (Church of God)
Background
Sarah Rose is a certified coach who loves to work with youth, young adults, and women in helping them navigate life and reaching their greatest potential with where they are at in life right now. Some of her key areas of coaching are working with youth and with leadership development.
Ideal Coaching Client  |  Youth, Young Adults, & Women
Jeannette Scott
Associate Certified Coach
Mentor Coach
Associate Certified Coach (ICF)
Credentialed Minister (Assemblies of God)
Bible & Pastoral Ministries (Global University's Berean School of the Bible)
Speech Communication/Broadcasting (Millersville University)
Background
Jeannette has been coaching professionally since 2015. She began as a full-time coach at an urban homeless shelter, where she coached single women and mothers toward sustainable housing and life change.
Jeannette continued her coaching career serving fellow ministers, their spouses, emerging leaders, and nonprofits, and ministry leaders. Drawing on her previous journalism and publishing career, she has also coached authors to start, stick with, and share their work. She has also employed coaching in prison ministry. Jeannette has been with the Emerge Coaching Network since its launch in 2021.
Ideal Coaching Client  |  Her ideal coaching client is a person who wants to discover, clarify, and implement their next steps for their life, ministry, or nonprofit organization. This includes ministers and missionaries, their spouses, emerging leaders, and authors. An ideal client wants to make an impact through their unique role in God's story.
DISC Personality  |  Dominance
Myers-Briggs Personality  |  ENTJ
Chett T. Williams
Associate Certified Coach
Associate Certified Coach (ICF)
BS, Business Management
MS, Nonprofit Business Management
Background
Ideal Coaching Client  |  
Creatives, professionals, pastors, pastors' kids, students, ages 17–75
DISC Personality  |  IS – Advisor
Tammy Young
Associate Certified Coach
Training Ambassador
Master's Degree, Christian Ministries
Associate Certified Coach (ICF)
Ordained Minister (Assemblies of God, Peninsular-Florida District)
Background
Tammy Young is a vibrant leader and transparent speaker who aims to spark hope in the lives of others. She has lived and ministered in Florida for over two decades, founding Heart2Heart Women's Ministry (now Sisterhood) at Church of Hope in Sarasota in 1999. Receiving her ordination with the Assemblies of God in 2002, Tammy has walked alongside others in transparency and authenticity. With a vision to help others move beyond their past, she embarked on a journey of transformation, becoming an Associate Certified Coach with ICF-accredited training and launched a coaching practice, One Heart One Hope Coaching, LLC, to empower those she encounters with the message of freedom and transformation.
Tammy earned a master's degree in Christian Ministries with an emphasis in leadership from AGTS/Evangel University in 2019. Currently, Tammy and her husband, Peter, are earning Doctor of Ministry degrees at Southeastern University. College sweethearts, they have been married for 34 years and are the parents of two adult children. A brand-new Grammy on July 14, 2020 to O'Shaughnessy Wesley (Shaun), Tammy was over the moon to welcome Shaun's baby sister, Ember Celeste, just fourteen months later, on August 19, 2021.
Today, Tammy coaches men and women to flourish in their present and move into their future. In addition to her personal clientele, Tammy serves on the clinical team of Selah Freedom, coaching survivors of human trafficking and exploitation. With a heart to lead people to their God-appointed path and to their potential — no matter their age, race, faith, status, or season of life — Tammy's goal is to be a leader worth following, transformed daily from the inside out.
Ready to take your next step?
Join our team of coaches and receive ICF-approved training.